Most people would say that "Zen in the City" is somewhat of an oxymoron, especially New York City. But Zen is a state of mind. Zen is a way of self-discovery by merging with the universe. It is the experience of living from moment to moment, in the here and now.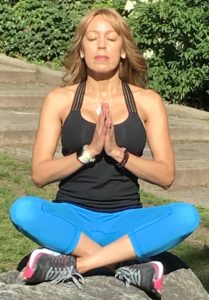 While Zen can easily be experienced alone in nature, it can also be experienced in any activity when done with an attitude of spiritual awakening.  Eating, sleeping, talking, working, walking can all be moments of Zen.
That being said with over 8 million people living in NYC these moments can be difficult to achieve. So, I seek out quiet spaces out in nature. Yes, Nature in NYC.
There are endless opportunities to find peace and tranquility in the city. First of all, there are more than 1,700 parks, playgrounds, and recreation facilities across the five boroughs of' NYC! That's a lot. My favorite is of course Central Park which I've been slowly re-discovering as if for the first time. With over 800 acres of land, every visit is a new experience.
If you slow down and look around, you see the most surprising things – like these cuties.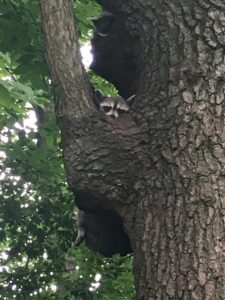 My second favorite park is Carl Schurz park located along the East River. This little gem is even more serene, particularly at sunrise. It is a beautiful green park with a promenade for walking/running or just sitting and enjoying the sunrise.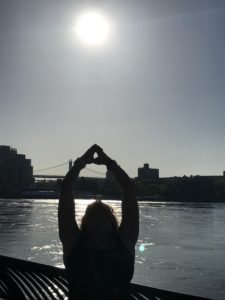 In addition to parks, there are botanical gardens, museums, beautiful old libraries and many hidden treasures, like this waterfall in midtown where the roar of the cascading water drowns out even the incessant traffic noises.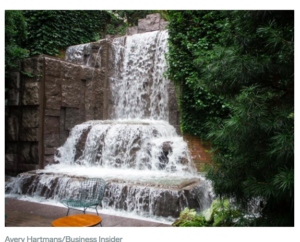 Maybe, Zen for you is a well deserved day of pampering yourself in a spa or a restorative yoga class. Or maybe, Zen is a quiet meal alone relishing every single delicious bite.
Whatever it is, remember – Peace comes from within – and we can find peace anywhere.