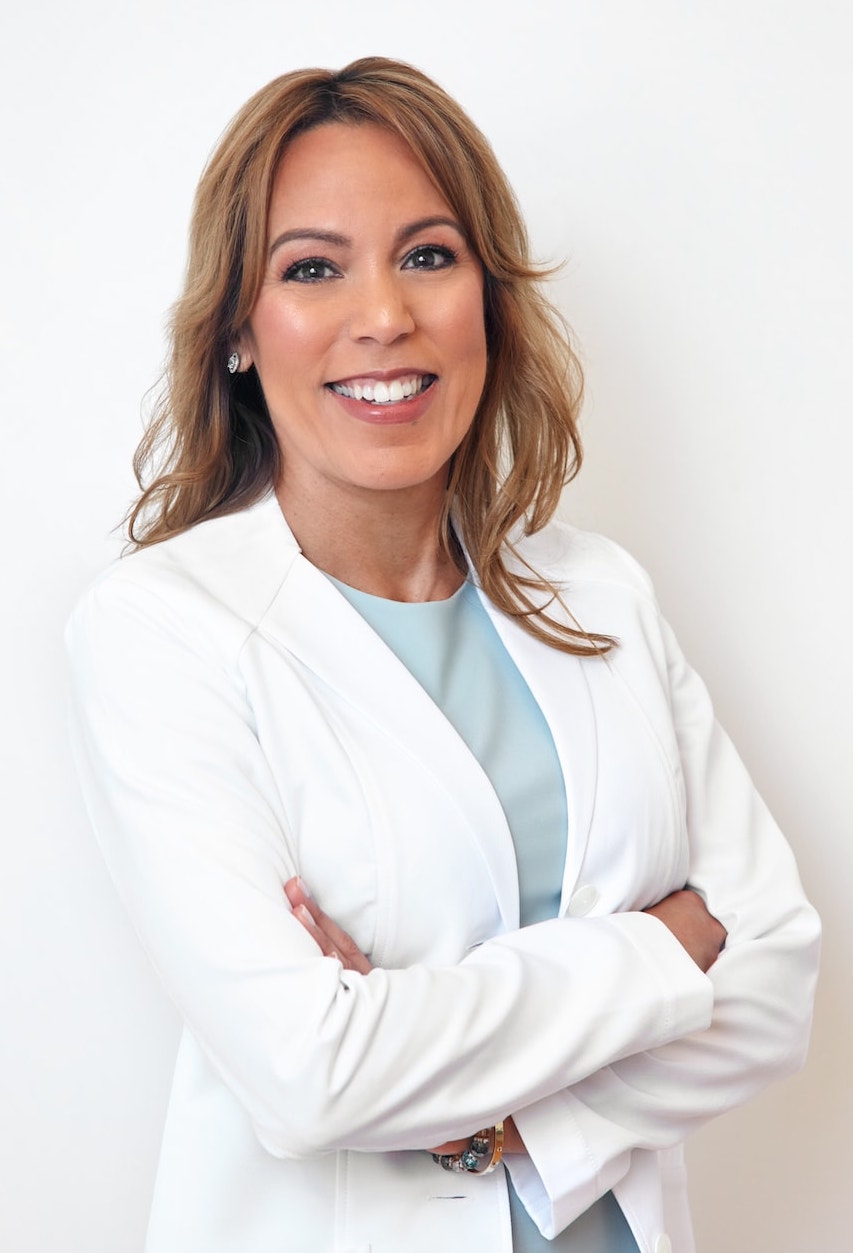 Dr. Millie Lee, MD, FACC, MBA, RYT was born and raised in New York City. Dr. Lee received her BA degree in Biology from New York University and MD degree from Mount Sinai School of Medicine.
She completed her internship and residency in Internal Medicine and a fellowship in Cardiology and Interventional Cardiology at Columbia Presbyterian Medical Center in NYC. She was the first female fellow in Interventional Cardiology at Columbia Presbyterian Medical Center.
She practiced General and Interventional Cardiology for 20 years in Southeastern Virginia where she was also the first female physician to practice in the specialty of Interventional Cardiology.
She earned a medical license in both Virginia and New York and is certified by the American Board of Internal Medicine in Cardiovascular Disease and Interventional Cardiology. She is a member of the American College of Cardiology and Institute for Functional Medicine.
While practicing medicine, Dr. Lee introduced yoga in her life. After noticing the tremendous mental and physical benefits of yoga in her own life, she pursued and became a registered yoga teacher and earned her 500-hour certification from Prema Yoga Institute and Pure Yoga in New York City. Dr. Lee specializes in Therapeutic and Cardiac Yoga.
She has presented to Integrative Medicine residents at New York Presbyterian/Columbia University Medical Center on integrating therapeutic yoga into medical practice. Dr. Lee is Guest faculty at Prema Yoga Institute in New York where she teaches a class on yoga for cardiac care.
In her prior life as an Interventional Cardiologist, Dr. Lee treated thousands of patients with acute heart attacks, performing cardiac catheterizations and stent implantations to abort the heart attack and prevent further damage to the heart. She followed all the current guidelines but realized that while saving lives acutely, these procedures were merely band-aids on the larger underlying wound that is coronary artery disease.
Over time, Dr. Lee became increasingly aware of the chronic nature of heart disease that is perpetuated by patients lifestyle choices. She became disillusioned of the conventional approach to heart disease which is based on disease management and secondary prevention of recurrent events and complications. not disease reversal and prevention.
She left her medical practice in Virginia and decided to shift her approach and philosophy to medical care from a traditional Western approach to a more integrative one rooted in personalized and holistic care.
Her expertise in Integrative Cardiology and Functional Medicine means she integrates a "whole person" approach with evidence-based science to achieve true health, not just disease management. Conventional Medicine today is ultra-specialized, a specialty for every organ and a subspecialty for every aspect of that organ.
As a physician, she integrates all body systems (the nervous system, the gut, hormones, etc) to identify the root cause of heart disease or its risk factors. Her treatment plans are also integrative using many of the tools in her toolkit such as nutritional counseling, yoga, meditation, acupuncture and when needed medications to deliver the best-personalized health plan for each patient.
Patients with an interest in or curious about holistic heart health would benefit greatly from meeting Dr. Lee for an introductory consultation. She is devoted to healing your mind, body, and spirit so that you can live your best life.
She strongly believes heart disease is a lifestyle disease and has, therefore, dedicated herself to working closely with all of her patients to establish a personalized health plan that includes realistic and manageable lifestyle improvements.
Optimize Your Health
Personalized Heart Medicine
Health and wellness unify body, mind, and spirit.
Start today to achieve your healthiest and happiest state.
VISIT

245 Fifth Avenue
3rd Floor
New York, NY 10016