Strong relationships can improve health and increase longevity.
Summer is finally here in Virginia Beach. For many of us, summertime means family gatherings, getting together with friends, and getting out for fun outdoor events, like yoga on the beach. These are perfect opportunities to reconnect and nurture our valuable relationships with friends and family.
Social connections like these not only give us pleasure, they also influence our long-term health in ways every bit as powerful as adequate sleep, a good diet, and not smoking. Dozens of studies have shown that people who have satisfying relationships with family, friends, and their community are happier, have fewer health problems, and live longer.
Likewise, toxic relationships are deleterious to your health. They drain you of your energy, leaving you physically, mentally and emotionally exhausted, which can lead to illness.
I am deeply grateful and lucky for time spent with amazing friends this weekend, and looking forward to a summer of quality time with my family and friends.
I am in no way an expert on relationships but my heart is wide open and continues to learn valuable lessons about relationships. A friend is someone who sees your light and makes it shine even brighter. A friend is always there for you. Even if you don't see them regularly, you know that they would drop everything in a second and be there for you. And sometimes you have to let a relationship go if it's not healthy, loving, supportive and respectful.
So gravitate towards those shining lights in your life. make each other shine even brighter, and let go of anyone who doesn't see your light.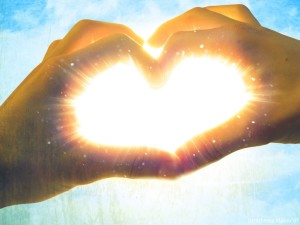 Namaste