The Millie Lee Method combines cardiology, functional medical management, nutrition, and yoga to develop the most comprehensive and individualized care to prevent and reverse heart disease.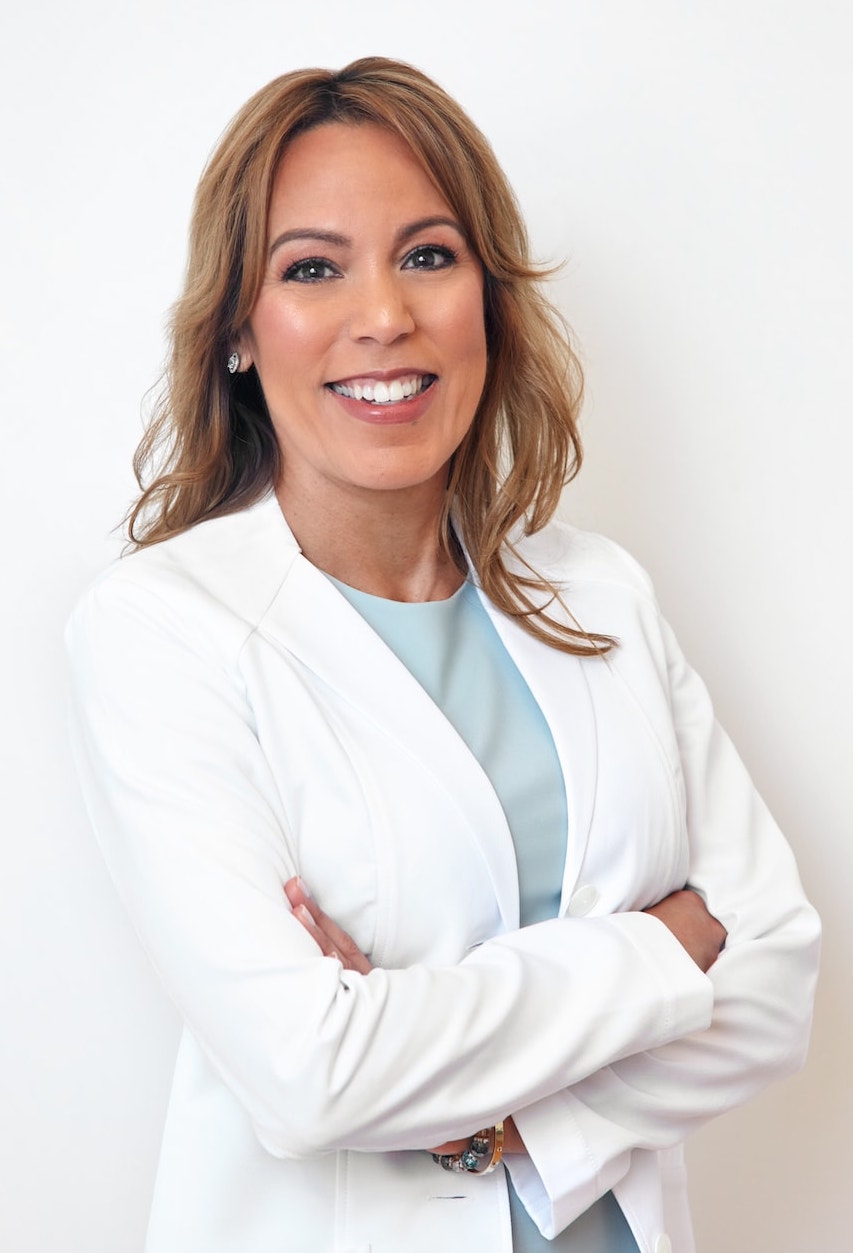 Whole Person and Personalized Heart Health
The Dr. Millie Method is centered around a strong working partnership with her patients. She serves individuals with or at risk for heart disease who are committed to taking charge of their health. Almost half (46%) of all Americans have at least one risk factor for heart disease. Dr. Lee is dedicated to the prevention and reversal of heart disease using comprehensive screening and simple lifestyle hacks. She acts as your medical consultant and health educator in order to empower you in your quest for optimal health.
Through a thorough medical assessment and analysis of your past and current health, individual goals,and lifestyle, she will help you create personalized health strategies and habits to last a lifetime.
Functional medicine differs from traditional medicine in that it is a model of individualized, patient-centered care that empowers patients and practitioners to work together to address and treat the root cause of disease, not just treat isolated symptoms. Functional medicine focuses on why the disease is occurring in the first place and creates a plan of treatment for your specific needs. If you come to her office with high blood pressure or metabolic syndrome, for example, rather than simply giving you a medication to treat the problem, she will work with you to determine the root cause of this problem and together, you will seek to identify and correct it so that you can achieve your health goals and live a life full of energy and vitality.
To determine the root cause of your health concerns and formulate an effective plan, she starts with extensive health questionnaires. While the questionnaires may ask questions that initially seem irrelevant to you, they provide her (and ultimately you) with very good insight into any potential imbalances that may need to be addressed.
She also utilizes nutritional analysis, comprehensive blood work, and various noninvasive screening tools such as Carotid Intima Media Thickness (CIMT) Testing and Coronary Calcium Scans (CCS) to develop a highly targeted program that will help you reach your health goals.
We can't transform what we don't measure. Dr. Lee measures levels of health parameters you're already familiar with, like cholesterol and blood pressure, as well as cutting-edge markers of heart disease risk and functional health markers you probably don't even know exist.
Here are some of the things you can expect with the Dr. Millie Method:
We'll test, we won't guess. We start with a full medical evaluation to uncover any potential risks for heart disease, including inflammation, insulin resistance, digestive disorders and stress. We'll test your cholesterol and all the usual suspects as well.
We'll use noninvasive tests to determine your REAL risk of heart disease. CIMT and CCS are noninvasive tests that can detect early stages of atherosclerosis before symptoms develop so that we can develop a plan to reverse the disease and prevent progression.
We'll begin to make changes. This is not a jolt of motivation that goes away a week later. We're not talking about those resolutions that you'll make and never keep. This is totally doable. You'll make small changes at first. One at a time. Then bigger changes, when you're ready. And when our time together is through, you'll have completely changed the way you think, the way you eat, the way you move—because all those little daily choices snowball into BIG results.
We'll focus on natural, non-invasive treatments. While Dr. Lee uses prescription medications when indicated, she will primarily use natural modalities including wholefoods-based nutrition (your first and best medicine), supplements, effective exercise, lifestyle modification, and stress reduction techniques. All are key components of your overall health and work in concert with each other to bring your body back into balance.
We won't count calories. Dr. Lee will give you specific dietary recommendations, but she won't make you count calories. The proportion and quality of the calories you eat are much more important than exact quantities. She'll teach you how to make good choices and stick to reasonable portions, but your life won't be ruled by the calculator.
We'll carefully track your progress with everything from symptom questionnaires to body composition (body fat) measurements to repeat blood tests. We'll uncover the blueprint of what your body needs (because we're all unique).
You'll be an ally and partner in the process. Dr. Lee will share her knowledge with you as well as help you brainstorm to find your own solutions. Ultimately, you are responsible for your long-term health. You'll need to be an active participant in the transformation of your health to ensure that your results stick for the long haul.
Reverse Coronary Artery Disease
Through her extensive experience, Dr. Millie Lee has learned how to manage and reverse Coronary Artery Disease by addressing risk factors like high blood pressure, high cholesterol, sedentary lifestyle, and diabetes.
Preventing Heart Disease
 Risk factors, such as poor diet, lack of physical activity, chronic stress and inflammation, are principal contributors to chronic heart disease and early death. By modifying these behaviors one can help prevent heart disease.
"An ounce of prevention is worth a pound of cure."
Managing Risk Factors
Reducing risk factors offers significant health benefits, cardioprotection and longevity. Risk factors that can affect heart health include:
Smoking
Obesity
Sedentary lifestyle
Family history of heart disease
Genetics
Digestive problems
Inflammation
Stress
And More…
Tools Used to Help Your Heart
Body Composition Analysis
Evaluation & Treatment of Cardiac Conditions & Risk Factors
Cardiovascular Disease Screening
Functional Medicine Therapy
Optimize Your Health
Personalized Heart Medicine
Health and wellness unify body, mind, and spirit.
Start today to achieve your healthiest and happiest state.
VISIT

245 Fifth Avenue
3rd Floor
New York, NY 10016